Joyetech eGo ONE Replacement Coil Atomizer Head (5pk)
Product Description
Two Types of CL Atomizer Heads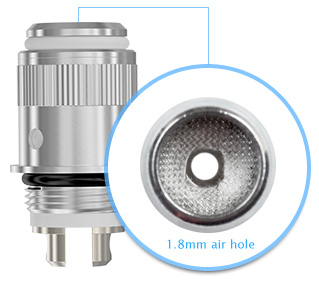 eGo One CL 1.0ohm Coil Head
Optimized for mouth inhale mimicking the effects of taking a puff from a real cigarette. This is a result of the smaller 1.8mm airflow hole that produces a tighter, more drawn out
vapor production.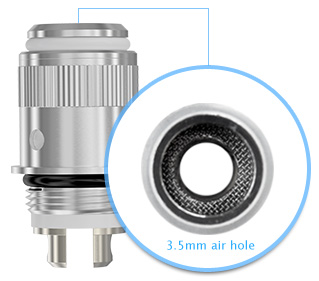 eGo One CL 0.5ohm
With less resistance (more powerful atomizer) and larger 3.5mm airflow hole is optimal for lung inhale. The .5ohm coil creates huge amounts of vapor fast and is perfect for those looking to produce clouds.
Cautions:
Customers need to choose suitable battery which matches eGo ONE sub coil.
Find Similar Products by Tag
Product Reviews
This product hasn't received any reviews yet. Be the first to review this product!
Customers also viewed